I realize that the best place to eat and actually enjoy food is one where everything is not too linear or too stiff. At a glance, Big Bad Wolf is your typical New York Pad, only with a lot more of that quirky vibe. Ergo, it qualifies as a place to actually eat your bellies out. That's exactly what I did when the DealDozen team asked me to try out Big Bad Wolf.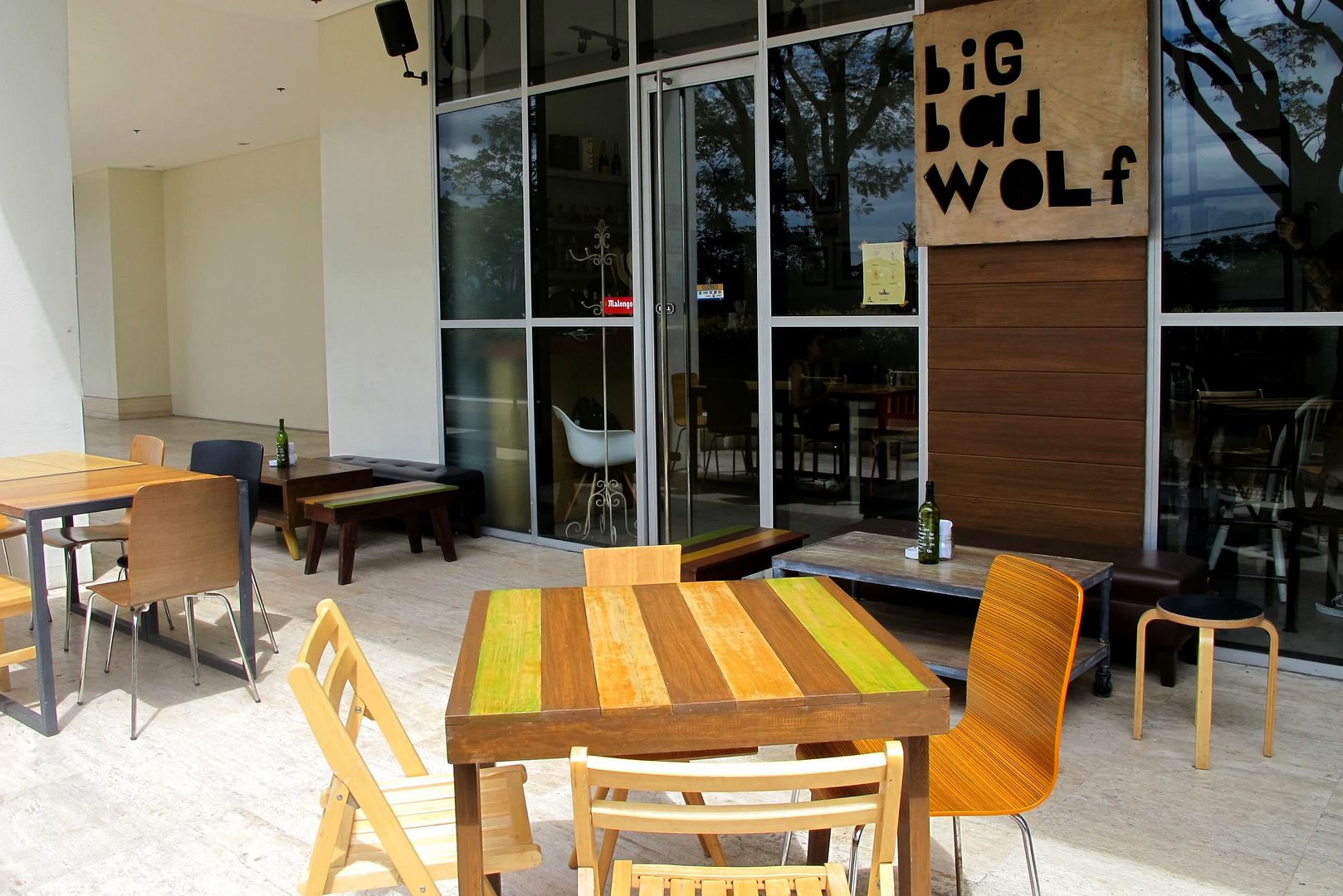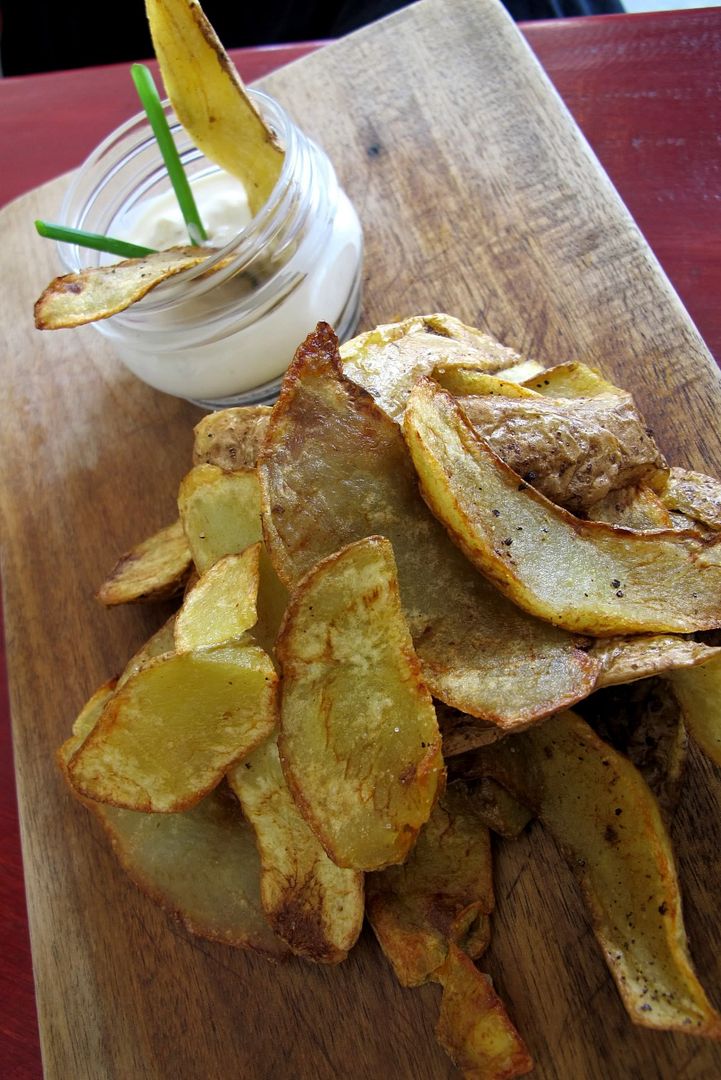 Potato Skins with Boursin Dip
As a lover of potatoes in general, I will not, in any way, say no to any potato dish. These potato skins beat all of the fried potato finger food I've ever tried. It has the right mix of crispiness and tenderness. I wouldn't say that it was all skins, as I could still taste some flavorful potato meat. It made an unbeatable match with the Boursin Dip. Believe me, you'll be munching away till you realize that the huge serving in this wood slab is empty then you will eventually ask the server for another set.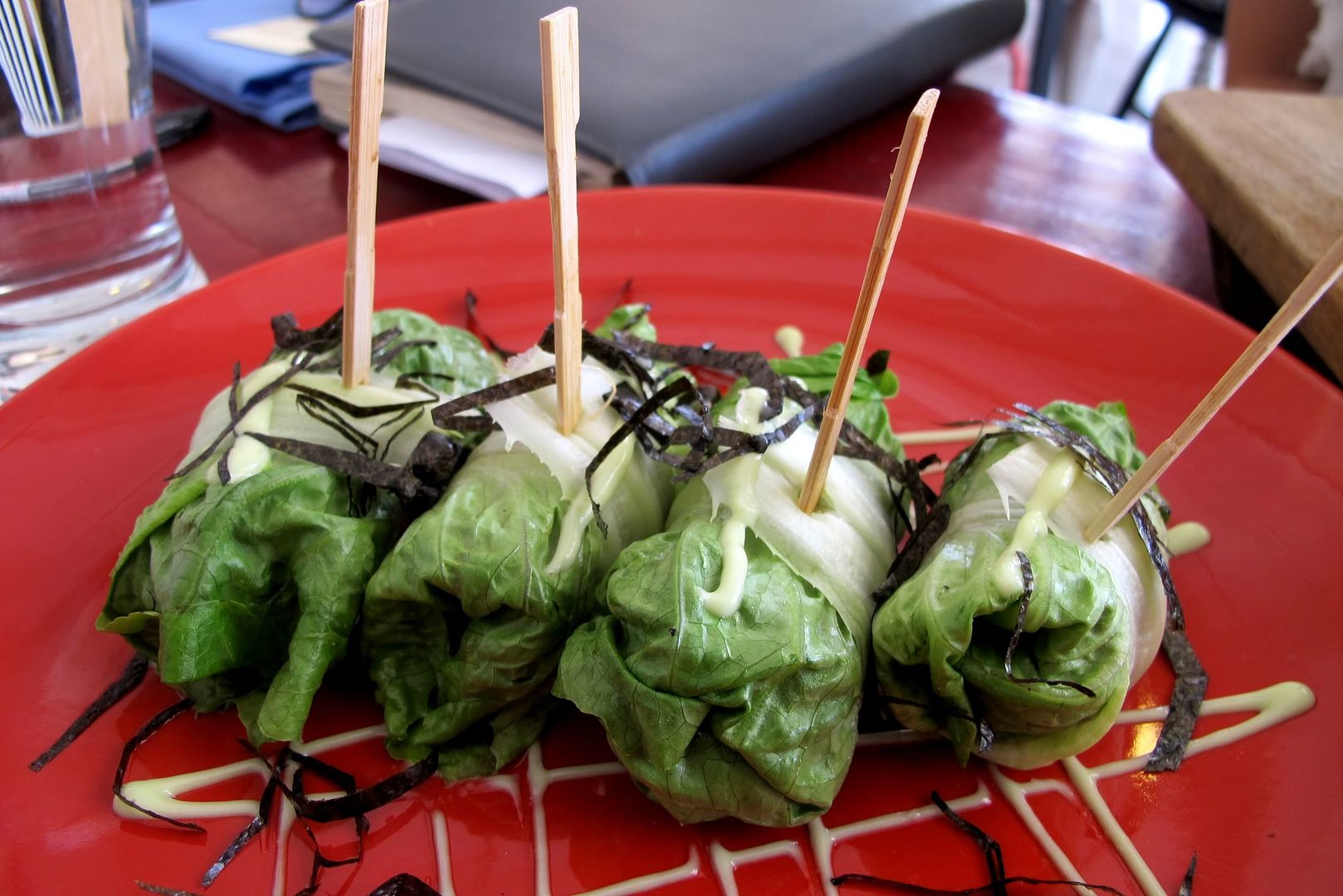 Fresh Tuna Wraps with Wasabi Mayo
I guarantee you that this is not your average sashimi. The tuna wrapped in romaine lettuce is undoubtedly fresh, bringing another dimension to its taste. I absolutely love the nori strips, not only to look at, but I am also someone who could eat a whole nori sheet on its own.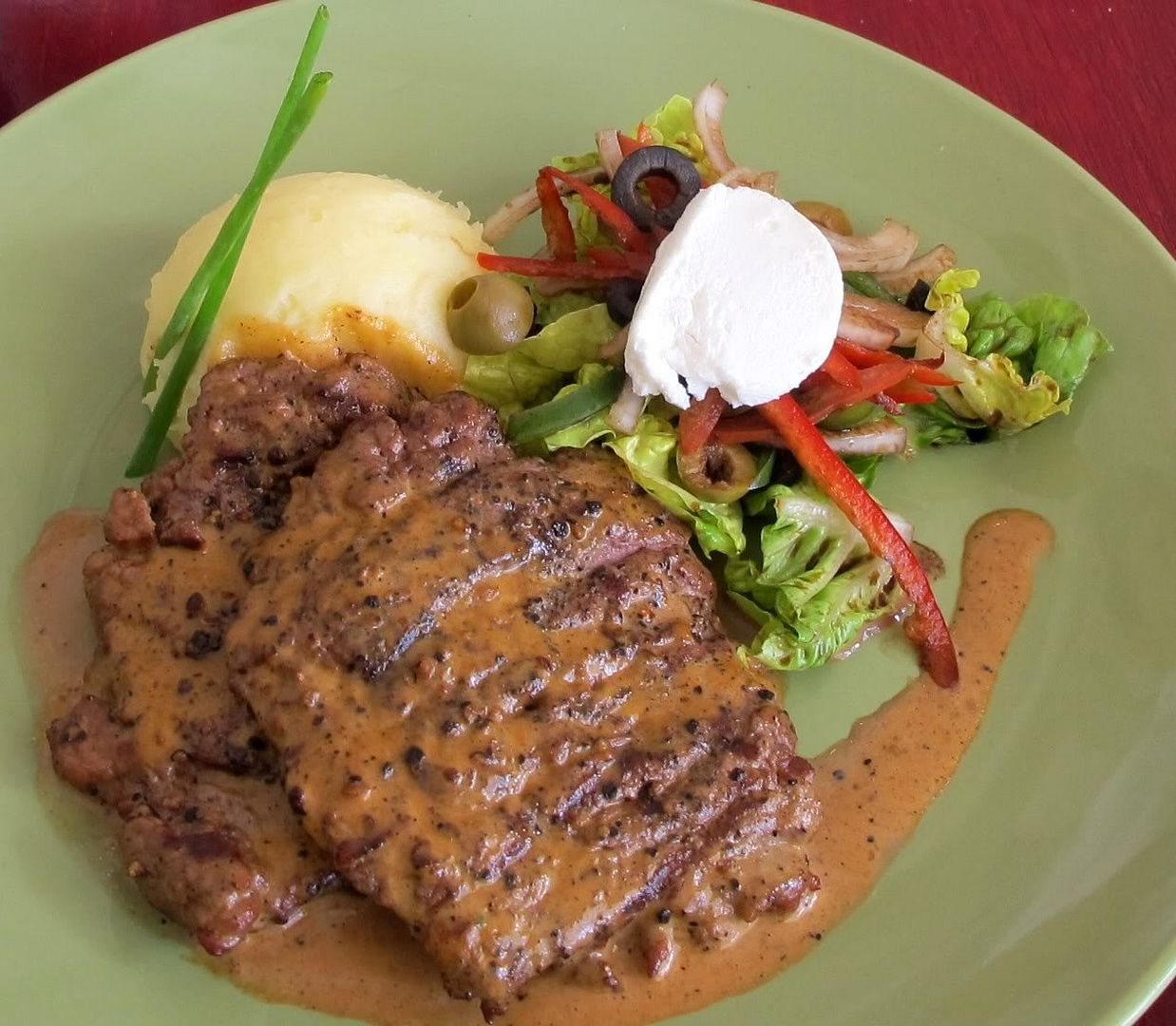 Big Bad Wolf's Peppered Chuck Steak
Perfectly tender and with just the right amount of peppery taste, anyone who loves a bit of spice can never go wrong with the Peppered Chuck Steak. The mashed potatoes are consistently creamy, and the salad – a winner on its own. I adore the large slice of goat cheese atop the salad. If you feel like experimenting a bit, you can dab some of that cheese on the steak and I can assure you that it will taste quite heavenly.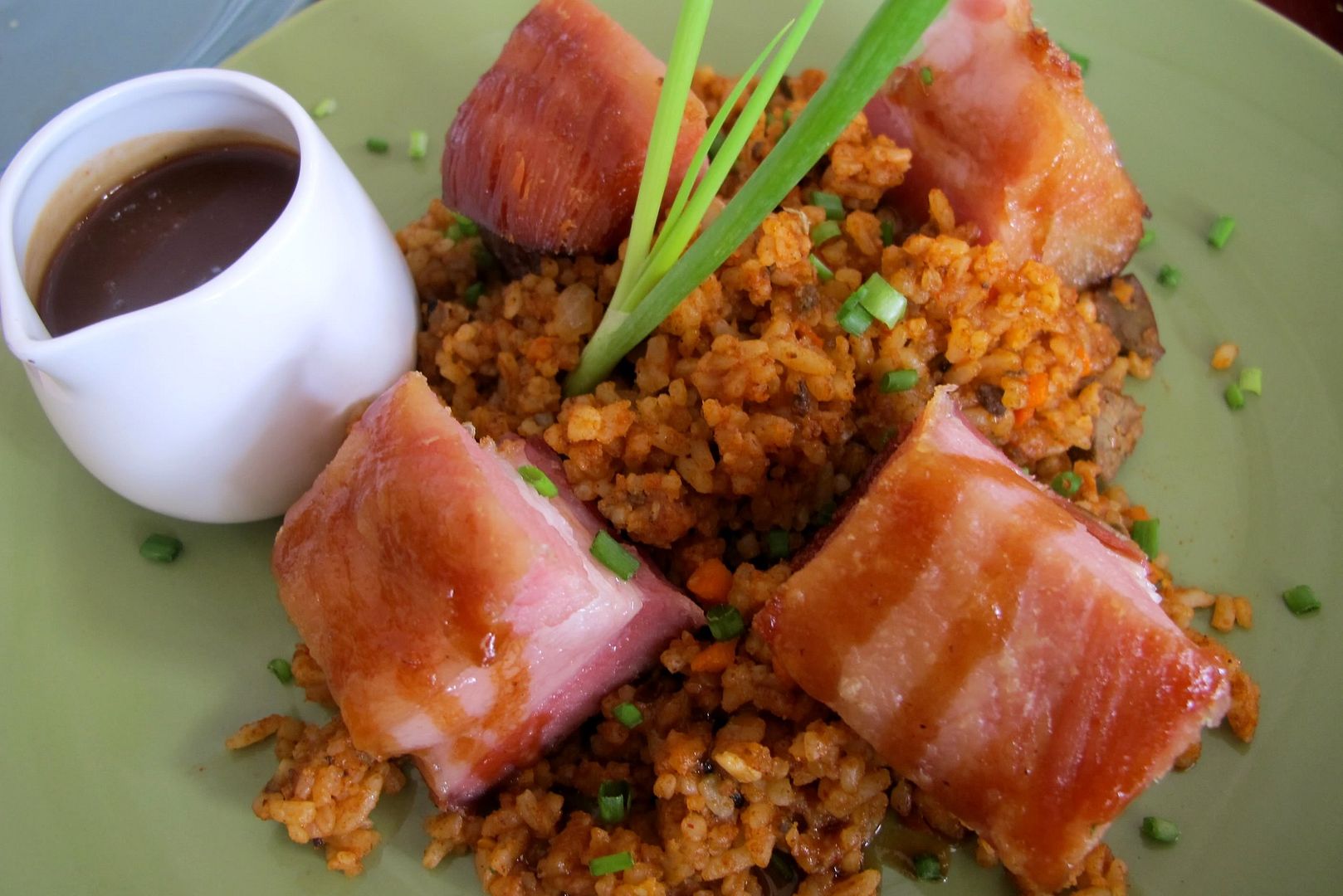 Santol-Smoked Pork Belly
Santol-smoked pork, though sounds quirky, tastes very familiar. It is much like your favorite Christmas ham, with a much more wholesome and home-cooked flavor. The honey-raspberry sauce greatly complements the pork, intensifying its flavor. Though the pork looks tough, I tell you, slicing through it is a breeze, as though you're slicing some cheese. And if you love Paella, you definitely would want to have an extra serving of Dirty Rice.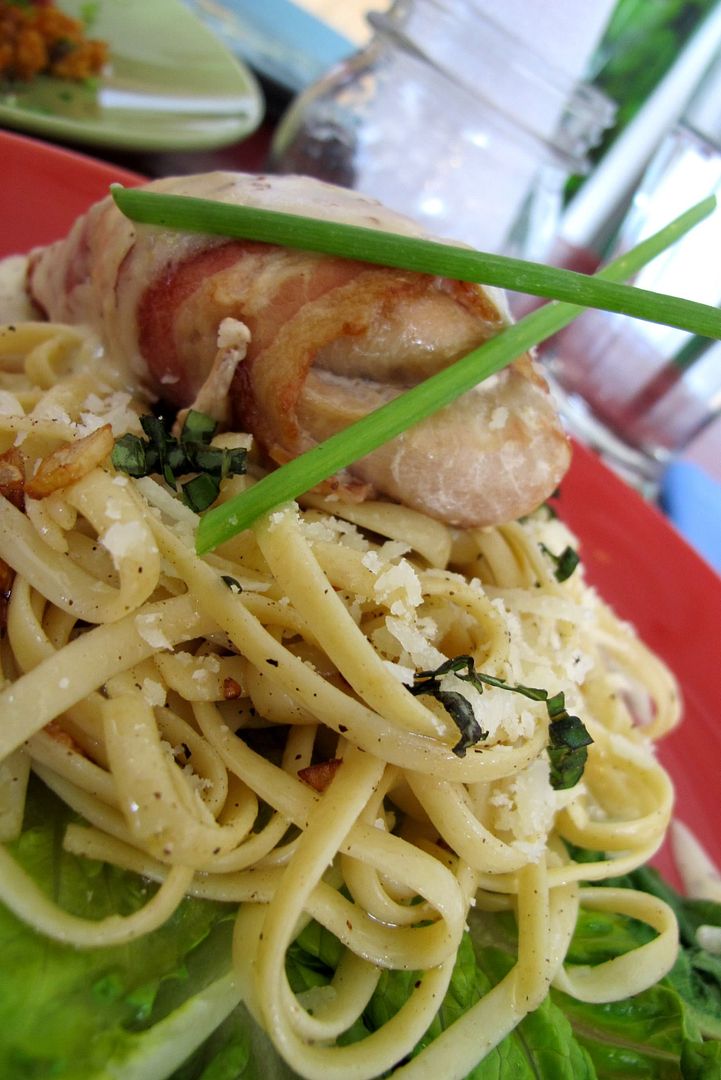 Dorado Fillet Wrapped in Bacon
The milky Dorado fish blended well with the savory bacon, both interplaying to make your taste buds scream with delight. The Aglio Olio's (Garlic and Oil Pasta) has the right amount of saltiness and not too oily. I call the dish simple, yet exceptionally satisfying. I later learned that this dish is one of the house favorites. It does deserve the tag, owing to its simplicity. I think anyone who would try it, whether picky eater or not, will like it.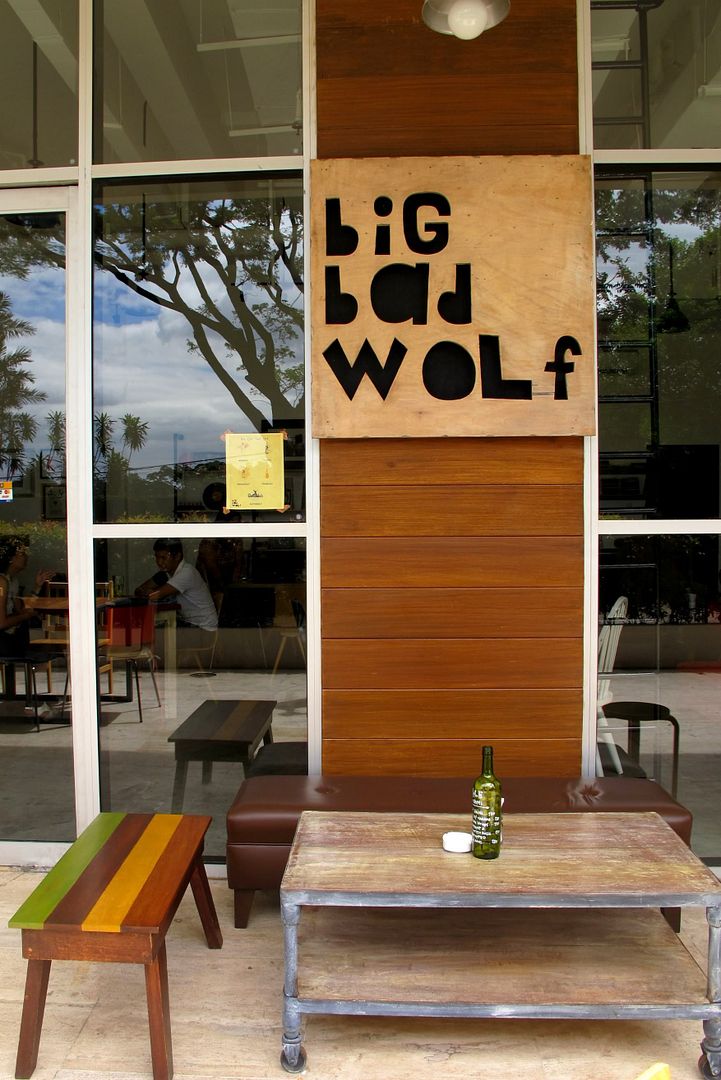 Eating will always be such a joy, but Big Bad Wolf is one of those rare, feel-good, hang-out places where one can comfortably slouch his way through a big chunk of juicy steak while seeing everybody else do the same thing, and leave as a happier person after that great meal.
Buy thi Deal